What Ophelia taught me about power.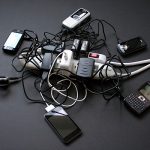 Hurricane Ophelia came to Ireland this week and caused quite a lot of damage across the country. Trees were blown down. Roofs were ripped off. The electrical power supply grid was widely disrupted. The area where my office is, had no power for over 48 hours. I was very impressed at getting the supply restored so quickly. When Storm Darwin hit on February 12 2014, there was no power supply for 6 days and after a few hours, it was gone again for another 2 days. So it's a big thumbs up from me for ESB Networks getting me back operational so quickly.
Since we were warned so far in advance about Ophelia, I made sure to be as prepared as possible. I charged up my supply of rechargeable batteries for torches and the radio. I made backups to the cloud regularly throughout the morning of 16th October. I kept my phones on charge as well. When the power finally went out and I was running on Uninterruptible Power Supply (UPS), I made one last backup to an external disk. I then shut everything off and waited out the storm.
One of the problems of being in a rural area, is there are very few mobile network cells serving the area. A couple of hours after the power went out I lost coverage from Vodafone. I only had "Emergency calls only" showing for service, which mean's some other provider was still operational. That didn't last long and I had "No Service" by Monday evening. It was this that caused me a little problem. The battery on my phones seemed to drain a lot more quickly. I got a low battery warning on my personal Samsung Galaxy S4 (elderly, but dependable) by 9:00pm. It should have lasted until the following afternoon. Perhaps it was using up power trying to find a network to connect to.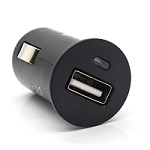 I wasn't concerned, as I knew I had one of these car cigarette lighter USB gizmos in the car. So I switched the phone to Flight Mode (to stop it looking for non existent networks), went out the car with my USB charging cable, opened the glove box and … nothing! There was only the car manual and a spare headlight bulb. Then I remembered. Last year, I'd given a loan of it to a friend who was going on a touring holiday in Europe. He had forgotten to give it back to me.
Fortunately I remembered that I happened to have one of these little USB power packs, which I had charged over the weekend. So that saved my Samsung. My business phone, a Google Nexus 6P, was in better shape battery wise when I switched it to Flight Mode. I was confident of it lasting until I got to my alternate location the following morning. However it raised a question in my mind. Would I be able to use that same USB power pack to charge my Nexus, if I needed to?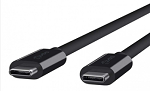 The answer is no. It's not a power issue either. It's to do with the type of cable. The Nexus charging port is a USB Type-C and both ends of it's charging cable are just the same. So I have nothing, other than it's three-pin adapter, that I could use to charge my Nexus with.
On Tuesday morning, as I was en-route to work in an alternate location I picked up a USB Type-A to USB Type-C cable to be able to use the battery pack or my laptop. I also got a 300 Watt inverter (below), that I could connect to my car's battery and get a 3 pin plug socket, which I could connect an extension lead to and then have enough juice inside the house to run my laptop and charge both phones at the same time.
I'm very fortunate that I can run my business with just my laptop and mobile phone. I'm also pretty well prepared from a Business Continuity perspective. However the real life test that came with Hurricane Ophelia highlighted that I made an assumption that I could power my mobile phones from my car, when I could do no such thing.
The lessons learnt here are:
When you are preparing for a business disrupting event, check everything! Do not assume that something is where you left it.
Have alternate methods of charging mobile devices where possible, particularly if they have different types of cables.
Finally, if something forms part of your business recovery plan, don't give it on loan to your friends
Be prepared.