Phone scams – some current examples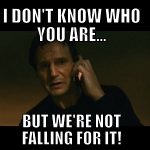 In the last few days, I've received a couple of attempted phone scams. The first was a new one on me, but the second was an old favourite.
The first occurred on Friday, late afternoon. I was speaking with a client on my business phone, when a call came in on my personal phone. It was a UK number +44-141-846-1617. I didn't answer and let it go to voicemail, which a minute or so later showed that I had a message. When I finished speaking with my client I dialed 171 and listened to it.
There was silence for a long time and then "Hi. A free Euromillions Lottery ticket is waiting for you at the upcoming 45 million Euro jackpot draw. To redeem, press 1.". This was repeated until the voicemail cut out. Here is a recording:
There was probably some sort of auto-dialler that was cycling through a set of numbers and playing the message at them. Presumably if somebody pressed 1, they would be connected to an "agent" who would kick off the sales-pitch, with "Oh good news, you have won a thousand Euro in a special draw, just give me all of your bank account details and PIN number and we can transfer that money for you." and then proceed to empty your account. 
There were some reports in May about these calls coming from an Irish number, but this week it was a UK number.
The second of the phone scams came yesterday and was the old SMS text message with a link to a photo (apparently), and here is said offender: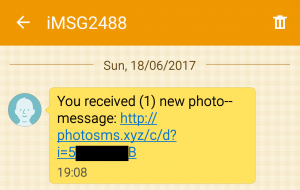 It would be so easy to click on that link, but as I am a firm believer in Commandment 5, I resisted the temptation to click and instead fired up a sacrificial machine and typed the link into that instead 
.  After a moment of the web address changing in the browser (also known as a redirect) I was presented with, what appears to be, the start of a movie trailer and then this message:
So like a good sucker, I clicked on OK and was presented with: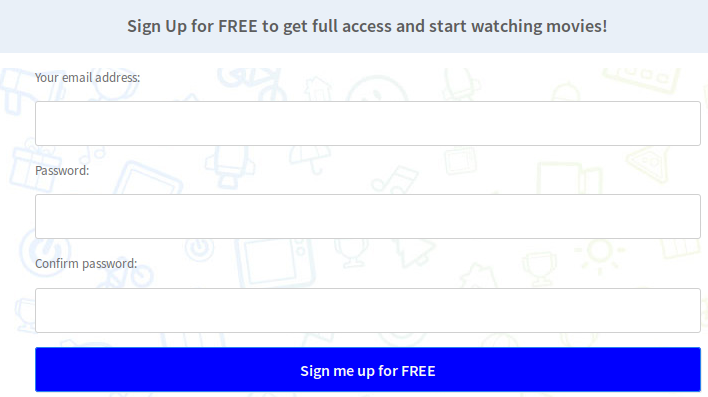 Anybody who read last week's post, will know that these kind of sign-ups, will usually mean entering a credit card number somewhere, which will then be milked dry by the evil doers. I traced the original link to a company based in the Seychelles, so at least the money would be going somewhere nice 
So, please don't fall for these phone scams. There are many others, so if in doubt, just remember "If it sounds too good to be true, then it probably is." and follow Commandment 5 for unsolicited e-mails, texts or social media messages with links.