Cyber Security Scams in the COVID19 era – Webinar + AMA
April 6, 2020 @ 10:00 am

-

11:00 am

Free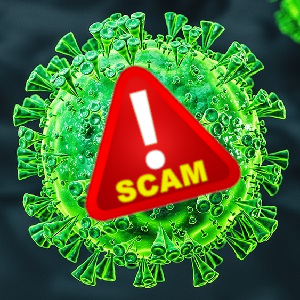 Cyber Security Scams in the COVID19 era
L2 Cyber Security Solutions is pleased to offer a free webinar and Ask-Me-Anything on the subject of Cyber Security Scams in the COVID19 era.
The world has been put into a state of turmoil as a result of the Coronavirus COVID19 Pandemic. This hasn't stopped the criminals from trying to exploit the situation. In this webinar Liam Lynch, founder of L2 Cyber Security Solutions will cover off:
Crisis scams: what to look for and how to protect against them
Remote working: what cyber risks do new home workers face
The Work From Home environment: securing your far flung assets
Ask-Me-Anything
This will be live streamed on Liam's YouTube channel.
Numbers 1-3 above should take about 30-40 minutes to cover, leaving 20-30 minutes for the Ask-Me-Anything.
You can send your questions for the Ask-Me-Anything to support@L2CyberSecurity.com and also through the Contact us form on our website. Your name or company name won't be read out. Your question will be completely anonymous. Any question received by Sunday evening, the 5th of April, will be included on the slide deck.
The chat function on the YouTube stream will also be active. Liam will answer questions that are received on the chat, at the end.