COVID19 Cyber Scams webinar
June 24, 2020 @ 11:00 am

-

12:00 pm

Free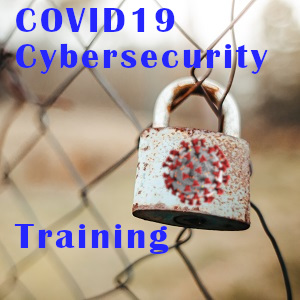 On behalf of the South West Gnó Skillnet, L2 Cyber Security Solutions is delighted to be hosting a free cyber security webinar.
Outline:
The world has been put into a state of turmoil as a result of the Coronavirus COVID19 Pandemic. This hasn't stopped the criminals from trying to exploit the situation.
Content:
In this 60 minute webinar (including ample time for Q&A), the following is covered:
COVID19 Crisis scams
Criminals are using the fear, uncertainty and doubt surrounding the COVID19 crisis to lure people into clicking links that will end up compromising their devices. We cover off what to look for and how to protect against them.
Remote working risks
With employees now working in a different environment, they may be more easily lulled into opening plausible looking files, which are actually malicious in nature. Some examples will be shown in order to know what to look out for.
Securing Zoom meetings
Zoom has become incredibly popular for video conferencing and team meetings. However there is a phenomenon called Zoom-Bombing, where strangers are breaking into conferences and causing disruption and embarrassment. Learn how to secure your Zoom meetings appropriately.
Securing the Work From Home environment
The COVID19 crisis and the government response came at people very quickly. They may have rushed a working from home solution with their employees. Here we cover what steps should be taken to properly address security and GDPR considerations with the employees home working environment.